Looking for apartment design ideas! It is a once-in-a-lifetime chance to design your own house. You get to create a home that's tailored to your interests and way of living. You still have complete power over the creative design. This is your house, and the architect's job is to assist you in realizing your vision. But what can consider before building your dream house? Let's dive into the discussion!
Everyone has their own set of expectations and goals. Designing a house is very demanding and challenging since it is critical to bring your idea to life. 
How do you pick what to include in your apartment interior design, and how do you draw out blueprints that an architect or builder can understand? Don't worry; you don't need to be an expert to create the ideal house. Only preplanning can help you out in your challenging times.
An Amazing Guide To Building Your Dream House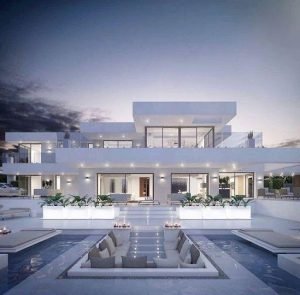 Follow a few basic steps to transform your apartment design concepts into accurate drawings that a contractor can work with.
Determine Your Budget For House Design
When you prepare to design your dream house, setting up a budget to proportionate the cost for each design and task is mandatory. Note down the list of methods and jobs you would require during the project.
Select an amount and divide the cost accordingly on the extent of labor, materials, fees, and other expenses required, e.g.;
Fees for an architect

Inspections

Foundation Framing on the Jobsite

Finishes both inside and out

Heating, ventilation, and air conditioning (HVAC) and electricity,

Driveway
Maintaining a budget, a little above your estimated cost during the process of apartment design is intelligent because it does not go as expected. 
Consider The Location Of Your Home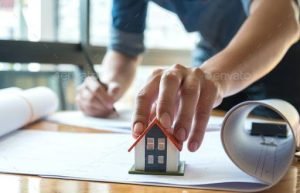 When it comes to purchasing or building, the first thing in the apartment design that comes to your mind is the location. Without a doubt, it is the most critical concern for property purchases. Look at the environment, utilities, facilities, and other accommodation aspects while choosing the location for your dream house.
Keeping your feasibility and convenience in mind, consider your social responsibility to preserve nature while going thru the process. Always choose the options that benefit you and your natural habitat.
The site depends entirely on an individual's choices and family preferences. The places closer to beaches, hill stations, or suburban areas sound good but require you to spend a good amount of money. 
Create Your Dream House Design In Depth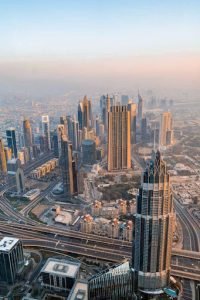 This is your dream house, and you must have thought long and hard about all the things during the process of apartment design. But to connect the structures emotionally, you must plan them wisely.
Consider necessary features like the size of the rooms, the flow of building designs, and additionally unique designs. Consider the design suitable if you wish to have pets at home or enjoy BBQ nights in the yard. 
Talk to your hired professional designer about each detail, like room sizes, sanitation plans, and entrance and garage options. That's how he can suggest you the best designs and alter the aesthetics where necessary. This approach will eventually save your time and, more importantly, your money.
Hire Professional Services
Spending on building a home is a big decision. You have saved up money for a long time, and now you are about to fulfill your dream. Building a house is more complicated than you think. Or should we say that many of us don't even know the actual process?
A professional architect is an excellent guide for processing apartment design and can foresee possible losses. Choose services that have a good profile in building and design and match your budget proportions. A professional designer and architect can help get you the precisely estimated project cost.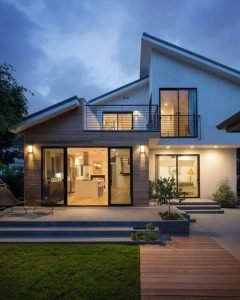 The apartment design requires a lot of supervision and control over the utilization of materials and money. Obviously, from the consultation fee to having a building actually, you are paying for each penny.
Though you might have chosen a professional service, keep visiting the site and realize what every structure will look like. 
Plan the execution into primary, middle, and advanced structure acquirement, finishing, and detailing. Try to keep things going step by step to control your resources.
I hope this guide on "What to Know Before Building Your Dream House?" helped you a lot. Building a dream apartment interior design is a responsibility that requires a lot of supervision and intelligent decisions all at once. That is why before making any significant decision, you must keep the processes of planning, acquiring, and management pretty aligned and factual. 
READ NEXT: Step-by-step guide to the home building process
RELATED TOPICS: interior design ideas