A console table is the first thing the guest sees when they enter the door. The console table provides surface area and organization without disturbing walkways. Table lamps, mirrors, flowering vases, artworks, and books are all the important things for dressing a table.Before key pointing premier decoration steps, you have to be careful about what kind of console table will be suitable for your needs. In this write-up, we'll endeavor comprehensive guide on elegant Console Table Decorating Ideas for Any Room.
So let us get started!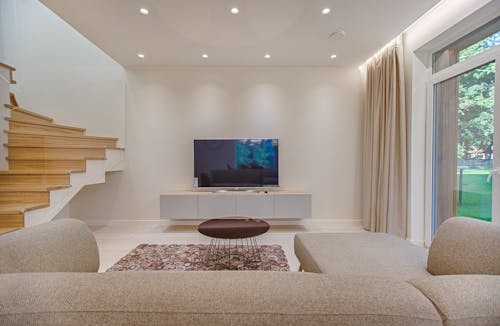 Tips before Choosing a Table
Try to choose a table that is appropriate for the space before buying it.

Before buying a table, check your style. You have to buy a different-looking console table if you have a coastal modern interior design. So always choose a console table that works with your modern interior design.

Always creates an asymmetrical look with a table by grouping some items off to one side.

Storage friendly table should be preferred which has storage for keeping ornamental objects and books. 

Always prefer a table that has various racks for keeping shoes inside. 
Some Ideas for Decorating a Console Table
 We can decorate the console table by preferring the following ideas.
Lighting is the most important part of styling. Table lamps are used for lighting purposes to decorate tables in an entryway. A white led bulb should be used for decorating console tables. Using light lamps looks attractive and it grabs the attention of guests. Light lamps are also very functional if the gathering is in the evening, they provide safe entry to the guests.
Always buy a console table that has storage boxes. Storage boxes are used in keeping different things inside. Small racks should be present for keeping shoes under them. So always consider a table with drawers and racks.
The mirror is another attractive object that can be used for decorating the console table. A large mirror should be used. If the table has enough space, two mirrors can be used on both sides but if you are using one mirror, you should place it in the center of the table. Mirrors reflect the light so it amazingly works.
Books are another excellent addition to decorating a console table. latest home design is incomplete without books. So we should consider book addition while decorating a console table. Because books are mood changers. For children, you can keep stories and cartoon books.
Family photos can be present on the table. It would be nice to see a smiley picture which is a reminder of the past. You can also add picture frames for an attractive look. Revival of memory is possible with photo frames on console tables. 
This is the best option that must include in decoration. Inspirational quotes give much-needed motivation to someone. Further, it helps in boosting energy if someone gets tired after a long day's routine. Framed quotes look attractive on a console table.
Ornamental or fresh flowers should be used for grasping people's attention. So it's the best option to add flowers to decoration. They should be kept on the side of the table which looks beautiful. Using a flowering vase creates a good impression when you enter your latest home design. The flowering vase should not be very big. They should be moderate in size. We can use different flower colors.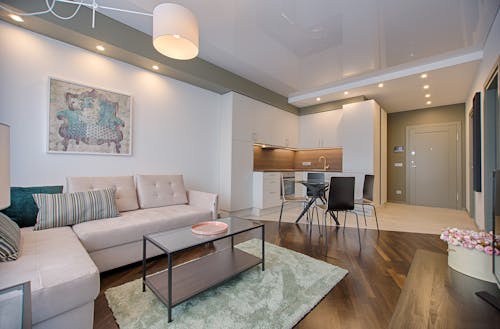 For decoration, theme selection is a very important idea. So for designing a table, an aesthetic theme should be kept in mind. No doubt, selecting a theme according to setup is a little tough. You can inspire the outdoors by choosing attractive themes.
In order to escalate aestheticism, colors make things simple or decent.  You will waste most of your time choosing colors. We should use colors that look decent, not messy. Always prefer a combination of two colors. If you used a mixture of colors, it looks messy, and not attractive. So always prefer blue and grey color scheme for aesthetically look. In summers, light colors should e preferred like white and golden. 
A console table can be a versatile piece of furniture that can add elegance and functionality to any room. Whether it's the entryway, living room, or bedroom, there are various ways to decorate and style a console table to create a visually appealing space.Decorating a console table requires creativity and a willingness to experiment with different ideas. By incorporating some of these elegant console table decorating ideas, any room can be transformed into a stylish and sophisticated space.In summary, we have discussed major ideas for console table decoration. Now, it's up to you what you pick up to decore console table at the entrance points.