If you are planning for home renovation but aren't sure where to begin, right? You are not alone. This article ends an unknown to a skilled person planning a renovation. The planning process of home remodeling is both thrilling and complex. It is critical to plan ahead of time for your home improvement to have a great experience.
Using these strategies and recommendations for homes renovation planning, you can arrange, prioritize, and construct a precise home project plan that will reduce your stress while staying within your budget and schedule. It improves decision-making.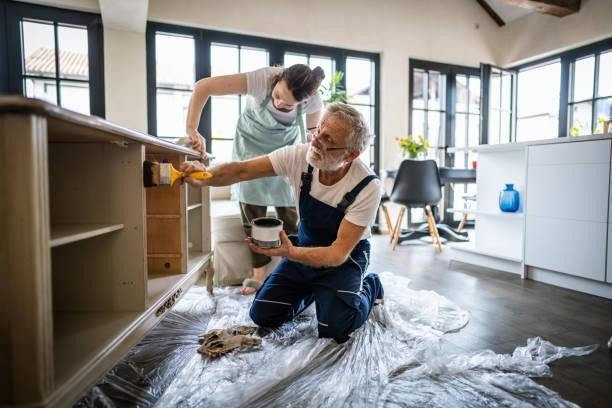 1. Budgeting
Home remodeling or home renovation requires careful planning and adherence to a budget. Make a priority list and select what you require and what you do not require. Building supplies, labor costs, and external elements should all be included in the budget, adapted to the project.
To create a budget, follow these steps:
Determine your budget and confirm your finance. For unforeseen expenses, you have keep aside at least 10% of your total budget.
Professionals can provide you with pricing estimates.
Calculate the cost of all required materials.
Sometimes budget exceeds, and in that case, you have to use the stick to Step 1. You can cut down the costs by leaving the unimportant things.
Request price quotes from several contractors to locate the most cost-effective alternative for your budget.

2. Set a Time Limit
Every home renovation is a unique endeavor with its problems and variables. That is, it operates on its timetable. Trained builders can inspect your property and the extent of your desired home improvement to provide you with exact estimation of how long your renovation will take. They understand what to think about and budget for the irreversible upsets of large projects.
You can stick to the original home renovation planning if you have the necessary materials and products. Many essential materials, such as floors, doors, and custom tiles, take longer time than you might expect. Major orders should be placed earlier in the project. The crew will not have to wait for delivery disruptions to derail the entire schedule this way. Making all of your decisions will pay off you.
3. Hire a Suitable Contractor
Finding the perfect contractor for your home improvement project might be tough. Interview several contractors to select the one that fits your requirements. It's crucial to discuss the project's cost and whether they can do it within a certain time range. Authorized contractors have licensing and loyal, and they engage trustworthy subcontractors to ensure that the work is done properly and in line with the requirements.
Consider the following while interviewing a contractor:
Check Referrals
Experience
License
Discuss plans of payment
Insurance certificate
Ask about working hours
Relevant experience in the field and good reviews are the primary criteria for selecting a suitable home renovation contractor. General contractors typically deal with roofing and painting, but multifaceted contractors deal with several aspects, i.e., ceiling to wall design and staircase to the basement. Multifaceted contractors charge a higher amount. You can hire them as per your needs.
4. Prepare Yourself
With the home renovation planning coming to a close, it's time to prepare the area and decide whether or not to use it while it's being built. Whether or not you should stay in a house while being built.
Do you want to make changes to your master bedroom? Find new sleeping arrangements and storage space for your belongings. Are you considering a significant kitchen renovation? Remove all dishes and small appliances and set up makeshift cooking and eating area. You should move away fully for a short time if you plan a comprehensive home improvement.
5. Home Renovation Loan
It's essential to comprehend how the remodeling system goes, what renovation loans are available, and how to get the most out of them before opting to do so. Home renovation loans provide homeowners with the financing they require to renovate their property. Renovation loans can be in mortgages or personal loans with a fixer-upper basis.
You may need to show that the money would be spent on your home or handed to a contractor, depending on the sort of mortgage you're getting. Only take loans to renovate your home if you are assured that the project will save you money in the long run or raise the value of your home. Some home renovation initiatives might increase the value of your home by more than the amount you spend on it. The most significant improvements include basements, bathrooms, and front door modifications. If you want to boost the value of a property before selling it, make sure you invest wisely.
READ NEXT: What Should You Know Before Building Your Dream House? #1 Expert Guide
RELATED TOPICS: decorate living room