Renovation might sound like a big project that requires time and hefty amounts of cash to bring change to your lifestyle. Upgrade, redesign, or renovate your home with these quick home interior design and renovating tips that are low on a budget and get you the most astonishing results in just hours.
Suppose you intend to redesign the interior structure of your home and delay it, thinking of it as a significant investment project. In that case, you must know how these tips to renovate your home help you.
There are multiple reasons why you should consider upgrading your property. The home interior design and renovation adds worth to your home and breathes new life with modern designs and interiors. Fixing or repairing damaged/broken sections, painting, and altering the fixtures could all be part of this renovation.
7 Tips To Redo Your Home Interior 
The following are some home interior design tips to renovate your home that will prove highly helpful to you.
Lighting Is Necessary!
Overhead lighting is one of those subtle changes that may drastically improve the look and feel of your house. The surroundings of your space are brightened and enhanced by these lights. Dimmer switches may be used to change the mood and appearance of an area. 
Lanterns and wall scones may also provide a warm glow. Halogen spotlights and table lamps may be used to provide accent lighting effects. Use task lighting if you want to concentrate on specific regions. If you want your space to be well-lit, recessed lighting is the way to go since it doesn't detract from the room's interior design.
Use Pottery And Handicrafts
Accessorize with sculptural succulents, handcrafted artisan pottery, woven baskets, raw geodes, and wooden spheres to create a tactile and organic appearance and feel. 
Another home interior design idea is to bring nature into your house has become trendier. Organic materials provide a sense of tranquillity, serenity, and a warm welcome to a space. So, count these in to drastically change your home interior!
Pillows and Throws Are Budget Friendly Idea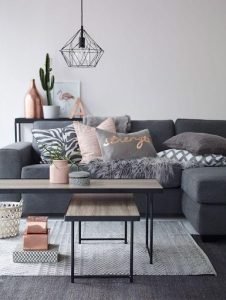 Adding comfort in your home is necessary to achieve a well-organized and decorated home. By stacking cushions and rugs, you can add convenience and interest to your space hand in hand. 
In the winter, luxurious throws keep us warm and look great thrown over a chair or the foot of the bed. Moreover, decorative pillows come in various weaves and naps to provide touchable textures to your area.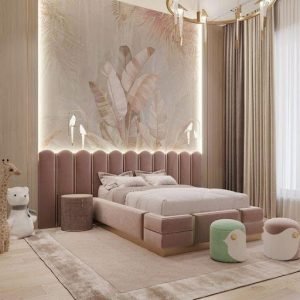 This is one of the budget-friendly tips to lift your home interior instantly. You may be tempted to go with traditional wallpaper for wall coverings, which is a safe decision.
On the other hand, textural wallpaper elevates the experience and adds depth to your home interior design . A new generation of flocked or mirrored motifs and more informal types like grasscloth and cork are full of personality and provide a fascinating alternative to flat wallpaper.
Sculptural Walls And Wall Hangings Are A Great Option!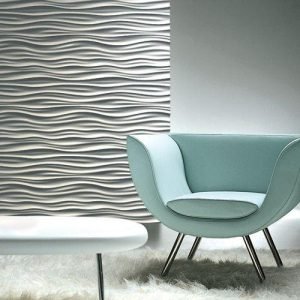 Creating a focal point is crucial, and in this case, a sculptural wall might help you. Make a creative statement in your house by incorporating unique touches on the walls. Renovating a single wall can change the overall mood of the space.
Modern, boho and rustic design styles may benefit from metal wall art, macramé wall hangings, and even old advertising signs. Shelves, such as recessed blocks in walls or inside a bookshelf, are good locations for artistic pieces that speak with colors and designs. 
Making a gallery wall doesn't have to be complicated or time-consuming. It's all about putting your favorite things together in a way that also reflects your individuality. Experiment with various wall art styles and genres, such as a combination of solid block color prints colorful or wacky patterns.
It will assist in bringing something distinctive to your house while creating a new area. Regardless of your home interior design taste, gallery walls can instantly change any place in your home, whether it's on your stairwell, in your bedroom, or the center of your living room. All you will need is a few prints, some equipment to hang them on the wall, and a little imagination.
Enhancing your home right away with greenery is always a yes. Indoor plants will offer immediate brightness to your living area and make lovely centrepieces for your dining room table.
Plants and flowers may not only embellish your area, but they can also improve your health and make you feel happier also. Hence, making them the ideal complement to any house.
Wrapping It Up!
Renovation might sound heavy and expensive, but with these excellent interior home renovating tips, everything is fun and functional at the same time. All you have to do is think cleverly and hunt for low-cost ideas that will dramatically change the home interior design appearance of your home.
READ NEXT: OFFICE INTERIOR DESIGN – TIPS TO REFRESH YOUR OFFICE WITH WALL ART
RELATED TOPICS: furniture designs