Every condo you visit will likely look very similar to one another, with the same floor plan and layout. However, that doesn't have to be the case for your next home project. You can take an old building and make it feel completely new by focusing on certain aspects of design. For example, combining modern art with a beautifully balanced interior scheme is a common idea that you will see in your future condos. in this article we will let you know about the best condo interior designs for home.
A masterful designer will take a boring neutral color scheme and turn it into an artful and stylish space that everyone will envy. By adding artistic elements like bold colors, elaborate patterns and contrasting furniture, you can create the illusion of endless space and a huge condo. You don't have to be an artistic genius to do it either – just follow these simple tips. 
Most people are going to agree with interior designs for home that neutral colors can be boring for the eyes and a little blah for the decor. Fortunately, you can always add a splash of color to your interior scheme. You may have heard that you must use two main colors or two opposing ones in order to create a pleasing interior space. While that is true, there are many ways you can spice up the room using just one color.
Avoid the predictable patterns: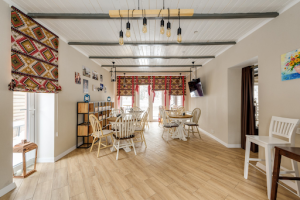 Neutral tones are your best friend when it comes to condo interior design. They'll make your home feel clean, bright, spacious and modern. However, there's no benefit in using the same pattern over and over again. For example, a theme that you see in every other condo is the repeating horizontal and vertical line pattern.
It looks good at first glance, but it feels a bit too rigid and too similar to the ceiling and wall. If you want that same feeling of space, try something different instead like a geometric pattern or an abstract design.
Think outside the box:
Instead of using interior designs for home design from your childhood to match the décor, try out some modern art instead like sculptures or paintings. They won't look tacky or over the top because they are just made out of simple shapes. Your guests will instantly admire your originality by admiring the iconic artwork in your home's lobby and around your living room area.
If you want to use something more contemporary, try having artwork by a famous contemporary artist. They won't look like a copycat of the modern artists you see in museums, because they are simply made out of everyday objects like clothes hangers and empty milk cartons.
Get inspired by nature:
Nature's beauty is an endless resource that you can use to warm up your condo. Incorporating plants, flowers and other crops into your space will add a natural element that everyone can appreciate. Plus, it doesn't have to be expensive or difficult to sustain. Try stutter cutting the stems of some roses, placing them in a vase and adding it to your kitchen window for a hint of color and freshness.
Go bold:
Monochromatic schemes look nice but a splash of color will make them look even better. For example, you can use vibrant red furniture or throw pillows on top of an otherwise neutral carpet or couch. However, going overboard with this idea is a common mistake.
The best interior designs for home is mixing and matching different colored furniture pieces that are too contrasting will make your condo look like an explosion of chaos. The trick to this is to use multiple shades of the same color in one room, while keeping the background more neutral. This way you can accentuate everything without overpowering it.
Use modern patterns:
The best thing about abstract art is its diversity in style and expression. While some of them are overly complex, others use simple shapes that evoke emotions when you look at them. For example, a painting that uses the same color throughout will look elegant and modern. As a contrast, you can use a piece of art that has bold colors in it but the image is simple enough to understand at first glance.
Remember that modern art isn't confined to just paintings either. You can use photographs or even sculptures to make your condo feel new and welcoming.
Try out a high-contrast design:
If you want an unconventional interior designs for home or condo then you can try this technique out as well. It's essentially using two complementary colors on opposite ends of the color wheel – red and green or blue and orange, for example.
By placing one color on the wall and another on the floor, you can create interesting contrasts that are visually impressive. However, be careful not to create a busy and overwhelming design. Whether it's on the floor or in the walls, there should be enough space for you to walk through comfortably and for your furniture not to get in the way.
Take risks:
Even if you're afraid of experimenting with different designs and colors, you don't have to avoid it completely. Try out new things like hanging a few abstract paintings around your condo or getting a unique metallic furniture piece that will make your home truly shine in comparison to others.
A condo is a home that you can truly make your own, especially when it comes to interior design. If you're comfortable with your environment then it shows and you'll be proud of your place instead of feeling like it's just another boring condo.
By  using the best condo interior design ideas above, you can easily create a modern home where everyone will be captivated by nature's beauty and marvel at the wonderful artwork on display.
Conclusion
A high-end condo is a building that's meant for the wealthy and the ambitious. However, with some of these interior design ideas, you don't have to compromise quality to achieve it.
You can create interior designs for home that feels stylish, modern and unique within your budget limits. After all, a high-end condo is just like any other home and should be decorated accordingly. It wouldn't be fair to expect cutting-edge designs from your tenants if you don't have them yourself – so think about these tips and get inspired by the great examples given above.
READ NEXT: Home Designing 101: A Do-it-yourself Guide
RELATED TOPICS: best home interior design