The place where we live, we consider that place our paradise. This is the place where we find peace and get relief from worldly tensions. There was a time when people look for accessories that provide luxury and comfort, but today new generation looks for modern and stylish accessories. 
In the past few years, interior design has evolved very much. Now it is not only decoration, but it also reflects personal style. Interior design changes the whole look of a house and gives it the touch of your personality.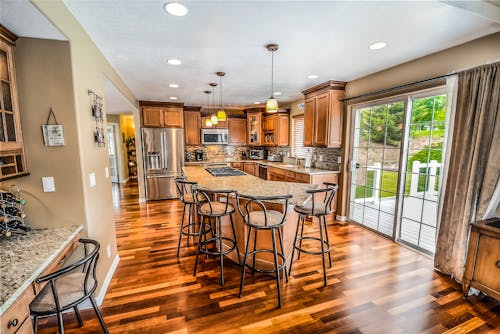 With time, home decoration and interior design have changed very fast, and it is not easy to choose a particular style. Different members of the family have different styles. Some family members like funky designs, and some like classic and trendy designs. That's why interior designer takes care of all these things and keep them in mind. Some trends will give your home a new look.
Home decorations items that will never go out of fashion
In this trendy time, it is difficult to pick an item that is trendy but mixed with the previous items in your house. For example, multicolored wall frames are timeless. These are trendy in every era of time, and they look trendy as well as sophisticated. 
These wall frames are very trendy and give your house an attractive look. If you like edgier decorative items, you can definitely go for sculptures and statues. These beautiful items create a balance between old and modern times. The best thing is that all these decorations are budget-friendly. We can easily afford and install them.
Top five trending home accessories 
1 –
Stylish and traditional design vases
Vases are the first choice of the Interior designer. The latest vases are mesmerizing marble vases that look unique and exclusive. These vases are the favorite choice of the customer because they come in every size and shape. 
The customer put these vases on shelves, and floor and can use them as desk decoration items. No matter whether you are living in a small house or a furnished apartment, these beautiful vases will give your house a fine look. These marble vases reflect old charm and elegance.
2 –
Add candles holders and table decorations items
Every customer wants to make their house cozy and comfortable, and some items give your house a comfortable look. Today, interior designers add candles and candle holders that give your house a vintage and modern look. 
There are scented candles that give your house an eye-catchy environment. You can place them on desks, tables, and dining. This will give the room a priceless and sophisticated look, dramatic and urban look.
3 –
Tending sculptures and wall decorations
Some decorative items stay forever with you and become memorable for you. Some sculptures like bird statues and acrobatic sculptures give your home an exclusive look. These decorative items give your house a look at the past, present, and future. All these things enhance the beauty of the bedroom, office, and living room.
4 –
Add decorative book ends
The addition of traditional items to a modern house is an interior designer disaster. It will make your place confusing and crowded. But nowadays you can get both modern and old designed items to make your place beautiful and balanced. 
If you are a book lover, you can add modern or traditional book stands in your office and study room. This will give your place a delightful look. The book ends come in gold, copper, bronze, silver, and in every color you like. This will make your place more fashionable.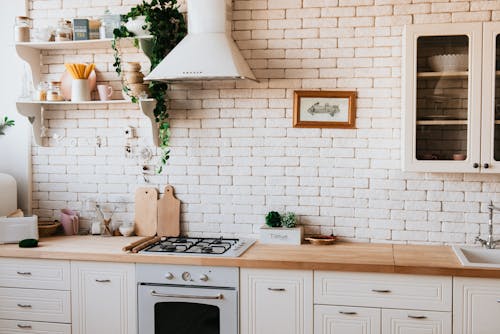 5 –
Trendy table decorations
When you are designing your house, never go for a big item. Always use small items that give your house a classic and trendy look. You can use color small items like a cute fluffy puppy, donkey statues, etc. You can have fun with these decorations.
Now it's time to pick up a design and start to work on your home decoration.